Meet Our Team
Umihito Saito
Managing Partner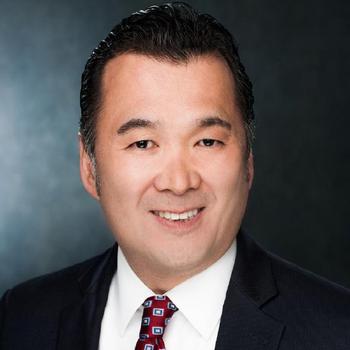 Umihiko "Umi" Saito, MBA
Managing Partner
Umi began his career with New York Life in 2006 as a TAS agent in the Columbus General Office. He qualified for Executive Council* four consecutive times prior to joining the management team in 2011 as a Partner. Umi achieved the NYL Career Commitment Award in 2013 and 2014. He also received the recognition of Top 50 Partner in 2015 and 2016 before being promoted to Senior Partner in 2017. Umi and his wife Heather have five children, Kanna (19), Blake (17), Shane (11), Kennedy (7), and Morgan (4). Umi is excited about this opportunity and is looking forward to working with the Toledo General Office.
*Executive Council is A New York Life recognition program based on annual production.
James P. Shaw IV
Partner
James (Jimmie) Shaw IV was born and raised in Toledo, Ohio. He attended St. Johns Jesuit High School and continued his education at Lake Erie College. While at Lake Erie College, Jimmie excelled in the classroom and on the playing field as a four-year letter winner for the Division II Lake Erie College Storm baseball team. While at LEC, Jimmie also enjoyed working as a tour guide in the office of admissions.
Upon college graduation, Jimmie decided to pursue a career in financial services. He had always had a passion for helping others and felt a calling to do so.
As an agent, he reached many milestones in a short period of time. Some of Jimmie's accolades include: Career Life Success Award, Executive Council 2015 & 2016, 2016 New Org. Case Rate Leader & 2016 New Associate of the Year.
In February of 2017, Jimmie decided to continue his passion of helping other by joining the management team in the Toledo General Office. As a partner within the agency, he truly enjoys recruiting and developing the next wave of dedicate New York Life Agents.
Jimmie and his wife Julia (née Kudla) reside in the Toledo area with their mini-dachshund, Lola.
Karen A. Stevens, MBA, LUTCF
Sales Development Manager
Karen joined New York Life in January of 2008 as an agent in the Columbus, Ohio office. During her time as an agent, Karen received numerous awards including Premier Centurion and Premier President Council Agent. Karen accepted the position as a Sales Development Manager in May of 2012, where she moved to South Jersey until February of 2016, when she return to Ohio as the Sales Development Manager for the Toledo General Office. Karen is loves spending time with her family, a son, a daughter and their families.
Ruth A. Haye, FLMI, CLU®, PCS
Administrative Manager
Ruth joined New York Life in 1979 directly after completing her Bachelor's degree in Business from Muskingum College. During her career, she continued her education earning industry professional designations: Fellow of the Life Management Institute, Chartered Life Underwriter and Professional, Customer Services. She is committed to excellence in directing the Administrative Function of the Toledo General Office
Jennifer M. Lane, FLMI, ASRI, ACS, AIRC
Agency Standards Consultant
Jennifer began her New York Life career in 2008 at the Indiana General Office as a member of the GOAS team. She was the GO Administrative Assistant in Contracting, Licensing and Registration, as well as the assistant to the Managing Partner.
Prior to coming to New York Life, Jennifer worked in insurance sales as an agent for over 10 years. She is married and has two grown boys. Jennifer enjoys listening to live music, baking, teaching at her local church, tinkering with cars and active in the community.
Product Consultants
The individuals listed below are Product Consultants which support New York Life Agents in the South Central Zone.
Blake Castaldi
Life Product Consultant
Scott Tagliareni
Annuity Strategies Consultant
Aaron M. Lauck
Long Term Care Insurance Consultant
Constantine Zourzoukis
Business Development Consultant